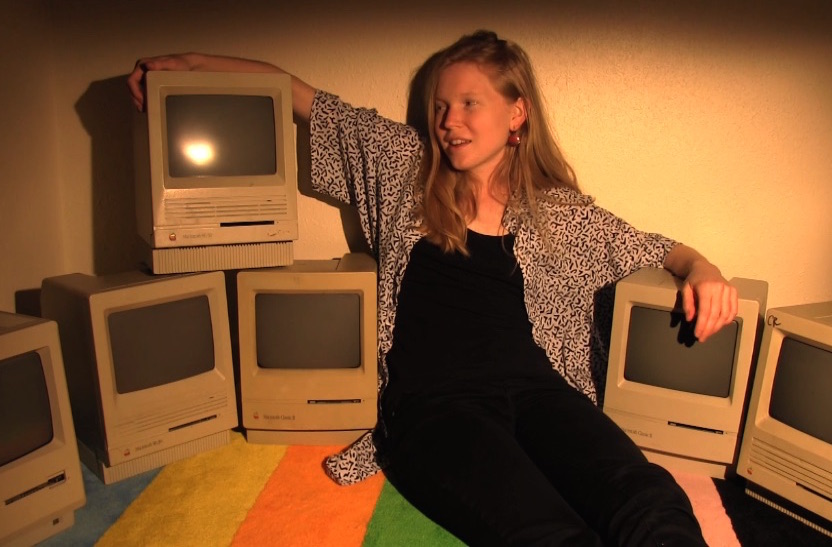 Biography
Rachel Stuckey is an artist, media arts project consultant, and nonprofit professional based in Austin, TX.
As an artist she investigates historical and contemporary enthusiasm, confusion, and mystical lore about computers and life online. She creates performative videos and interactive environments, hybridizing New Ageism with technophilia and pop culture. Stuckey has attended residencies at Belgrade Art Studio, Vermont Studio Center, Laboratory, Signal Culture, and the Media Archaeology Lab. Her work has shown at The Wrong New Digital Art Biennale online, Partial Shade and Hyperreal Film Club in Austin, Moonmist in Houston, Drkmttr in Nashville, aCinema in Milwaukee, Other Cinema in San Francisco, Film Forum and Echo Park Film Center in Los Angeles, daswerk in Vienna, Slovenski Filmski Center in Ljubljana, and elsewhere.
Stuckey is the Director of Digital Arts at The Museum of Human Achievement, which encompasses:
Fantastic Arcade - an annual indie games festival
Welcome to my Homepage - an online artist residency
IRL - exhibitions in emerging media
Plus monthly indie dev meetups and themed quarterly media jams

Her curatorial focus is in emerging media, net.art, and experimental film. Her nonprofit focus is in art, gender equity, and critical/creative uses of tech. She has previously served as Gallery Director of Women & Their Work, Director of Speculative Futures for The Museum of Human Achievement, Community Organizer for Girls Who Code, and programmer for Experimental Response Cinema and Mad Stork Cinema.
Stuckey holds an MFA in Transmedia Studio Art from The University of Texas at Austin and a BFA in Filmmaking from University of Colorado Boulder.
CV
View pdf here.